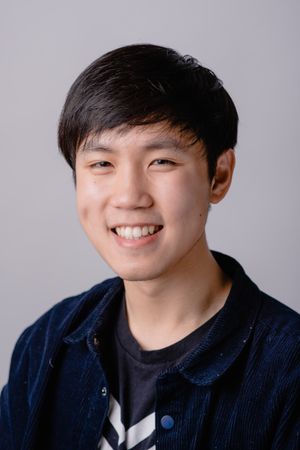 Back in November 2018 I had the humbling opportunity of sharing my sound at the Seeds of Grace Benefit Concert sponsored by the Mustard Seed's Family Health Centre Project in support of Edmonton's inner city community. Not only did this event help bring a community together to help others, it also lead me to meet Lawrence Woo - a young powerhouse third year University of Alberta Pharmacy Student, PQ+2 Publications Director for the Alberta Pharmacy Student's Association (APSA), Pharmacy Christian Fellowship (PCF) and the list keeps growing!
The day prior to the benefit concert was the day I entered into my new part time work schedule and stepped down from pharmacy management to pursue music. I shared this journey with the audience,  almost serving like a prologue to my original "My Priority" off of my "Connections EP".  Little did I know this created an opportunity and #Connection that I am extremely excited and honoured to be a part of!
---
March is Pharmacy Awareness Month (PAM)
It is about celebrating the contributions that pharmacists make to our healthcare system, helps educate Canadians about the services we provide and to also advocate the advancement of our profession for our communities and with other healthcare professionals. In my upcoming 6 years of practice I have experienced both positive and negative moments as a pharmacist. Seeing firsthand what pharmacists can deliver, I am perplexed as to why companies and governments are not able to recognize the benefits and work with us to create a future that will help us provide services to the public in ways we were trained to do. At times I do become discouraged at the prospect of the profession but a sense of hope has been restored after meeting students like Lawrence who are so passionate about their education and profession that it's nothing but contagious!
---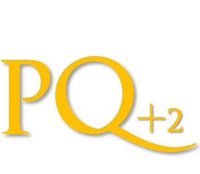 The Pharmacy Quarterly (PQ) is a student-run pharmacy news magazine that features content from events being held on campus, new practice guidelines, interviews and announcements etc etc. published year round during the school year. Lawrence is the Publications Director for the PQ+2 apparently found my story interesting and asked if I would be interested in sharing my journey as one of the initiatives this past year was to connect with more alumni and have them share with students about their practice, life and advice for students! I have continuously shared on my blogs why it is important to find intrinsic vs extrinsic motivational factors that fuels what we do. I continuously strive to live a life that shows others that there is no right/wrong way and to have the courage to go against the grain and norms.To be featured in the last edition of the year is a huge testament that I am a respected pharmacist but also one who inspires younger generations to be a little unconventional and different - all the while still being able to provide the best quality patient experience!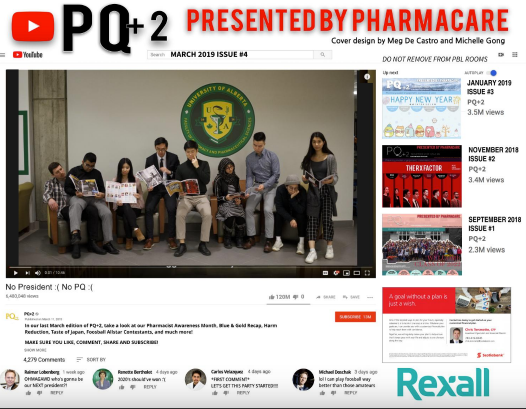 In this March issue, Lawrence asked some very great questions that allowed me to open my life and provide advice as the "singing pharmacist". Other than being able to share my music and path with younger generations, what I found very meaningful was the ability to provide firsthand encouragement to that one student who is quietly going through an inner conflict and who is still not sure about their career/life path. Believe me, I went through the same silent struggle throughout pharmacy school. But now here I am working towards another chapter in my life and if I am able to help that one student find hope, strength and patience, then my current path will be that much more fulfilled and justified! We are not defined by the career we choose. The successes are just small measuring devices but what defines us are the work, journey and the way we rise up after we are break down. Who says that we are limited to only one career option? We have our whole lifetime to do and achieve so much! Pharmacy is a small but significant piece - but we have so many more years to go after other dreams we aim to achieve.
Please click the image link to read more about my interview with Lawrence and also make sure you "LIKE" the PQ+2 Facebook page to keep up to date with APSA's magazine - these are YOUR FUTURE PHARMACISTS! Visit the Facebook page HERE to like the page!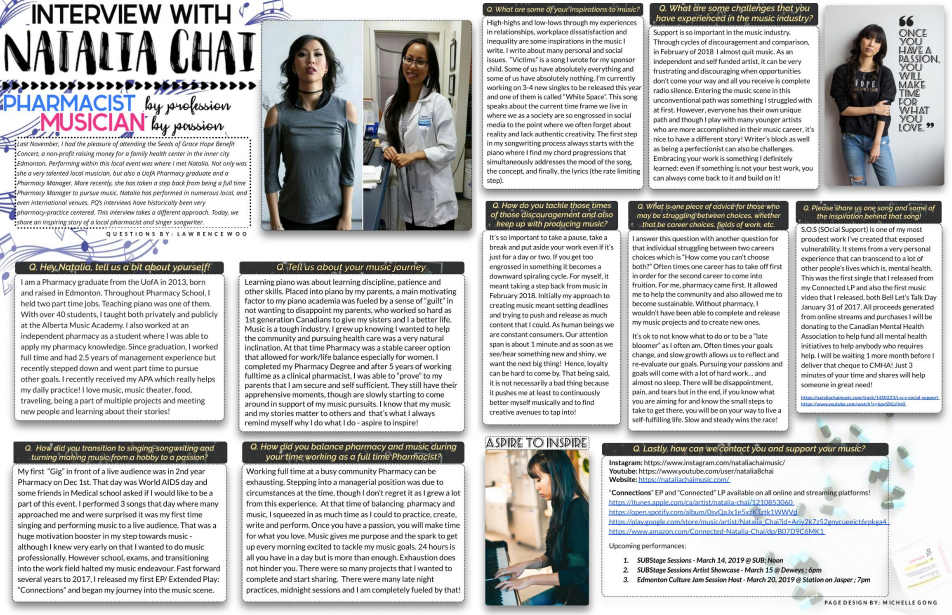 HUGE THANK YOU AND SHOUT OUT TO: 
1) LAWRENCE WOO - continue doing what you are doing because a young fellow like you who have already accomplished so much, you have an undying fire and drive within you that tells me you are onto amazing and big things for the greater good!
2) APSA for featuring me in this month's edition.
3) ALL STUDENTS (not just pharmacy) - believe in what you are doing and listen to your intuition! If you ever need some words of encouragement, never hesitate to send me a message and I will help uplift you because you are capable of doing anything and everything in this world! ASPIRE TO INSPIRE!