"If you want to go fast, go alone. If you want to go far, go together." 
~ African Proverb ~
With more and more musicians and artists taking the independent route, one of the best strategies in expanding our audience base is through collaboration. We see it among the biggest artists today. Collaboration is now a huge creative force for newer acts and re-energizes the careers of established ones.
Why is collaborating on a rise?
Streaming! In a future blog I will discuss how streaming is changing the way we create content and that it makes up 50% of all music consumption in the UK and US alone. When a project is created through collaboration, exposure increases 2 fold appearing on both artists' streaming accounts.
Social media! There is no question that today's primary form of marketing an artist's work is through social media. Therefore, artists would be silly not to utilize collaboration to their advantage. The mutual cross exposure to each other's individual fan bases can greatly benefit both artists in today's industry.
What's the biggest challenge as an artist today in the industry? With so many independent artists the industry has become saturated making it harder to reach and be heard by the right audience. Collaborating allows both artists to pool fan bases that can expose their respective work to a whole different demographic and promote each other to that fan base. There's also never a better way to grow and learn new styles, writing, producing etc when you're working with another creative mind towards a common goal! By doing so, new opportunities may surface!
In today's digital world we don't physically have to be in the studio at the same time to collaborate - we can collaborate from the comfort of our own homes! Collaborating with an artist outside of your own genre can create something unique and fuse musical styles that catches listeners' ears. Let's take a modern day example - "Old Town Road" by Lil Nas X ft. Billy Ray Cyrus launched Lil Nas X to the international level. Then let's back it up to 1986 with "Walk This Way" featuring RUN DMC & Aerosmith that fused hard rock/glam metal with hip-hop that opened up doors for hip hop into mainstream airways.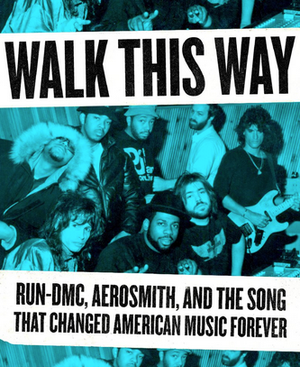 Finding the right artist/producer is also just as crucial. It is very easy to connect and get all excited in the beginning stages but the last thing we want to happen is for things to "fizzle" out and the project sits on the back burner and becomes incomplete. In order for a collaboration to be successful there has to be equal drive, equal conviction, equal vision and work. No matter what stage you are at in your music career, whether you are Adele or Taylor Swift or if you're just starting to entertain the idea that you would like to share your sound within your own community, communication is key. Having the uncomfortable and difficult conversations at the beginning will help avoid dreams from crashing. Setting expectations of one another, cost, and the end goal(s) are all necessary and avoids unnecessary confrontations down the road. Setting timelines and adhering to them is also extremely important in a successful collaboration.
This is definitely a tool you will see me using on my projects to come this year! I have been extremely fortunate enough to have artists and content creators in my circle who are just as driven who understand the benefits that can come out from this strategy in today's "easier" yet tougher industry.
My first "edition" series in my Collaboration Tab will feature two gentlemen who have helped me bring my vision to life. I am very grateful to have such amazing talent to start off my re-brand this year in 2020 for Natalia Chai Music. Here we go!