As most of you know I was classically trained in piano from the age of 6, completing The Royal Conservatory of Music up to ARCT Performers - but this was a very very long time ago. I am now revisiting music as a student once again but learning it from a different style - jazz, soul and R&B. I was able to barely "get by" by how I feel and finding chords that "feels good" or that reflects how I am feeling in the moment. I am learning very quickly how essential knowing the theory behind the musical genre is, especially when I am playing with a band. In order to develop great chemistry with other musicians, I must perfect my own skills as the pianist/keyboardist. One of my many goals this year is to develop my piano musicianship. I am working on improvising with more fluidity and to write chord progressions that don't make my songs sound so similar. Listening to music can help the developing process because you can always try to "imitate" the sounds, attend theory classes, learn from the experts and practice!
This week's blog will introduce 3 of my main piano influencers today. Coming from a classical background I already have a good foundation in musical theory however little did I know just how different it all is from R&B and jazz. From different notations, knowing how to voice, minimizing movement, modulating while maintaining simplicity are just some of the technical aspects. The following are 3 pianists who are absolute inspirations, so unique and gifted in their own respective creative work who pushes me to always better myself as a pianist, singer/songwriter and creator!
1) Robert Glasper
I discovered this legend back in high school but didn't really "pay attention" to the music at the time as I wasn't serious about my music as I am now today. But for those of you who knows Robert Glasper knows that he is THE PIANO LEGEND AND GOD!!! I was told by a few local musicians that my piano style of playing resembles Robert Glasper and I am always floored by this remark! Robert Glasper collaborates with so many artists but is known for his work with his two bands - The Robert Glasper Trio and The Robert Glasper Experiment. I have only just REALLY LISTENED to these albums and my mind is completely blown away by how it is possible for so many musical styles to fuse together and make you feel so good! His musicality defies genre norms and completely captivates his listeners' attention through mesmerizing melodic modulations and progressions.This is definitely a musician and artist I am learning from and want to be able to practice and incorporate my "Natalia Chai style" musical ADD!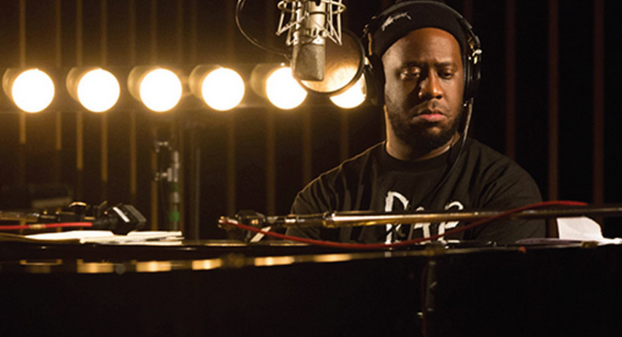 2) BIG YUKI (aka Masayuki Hirano)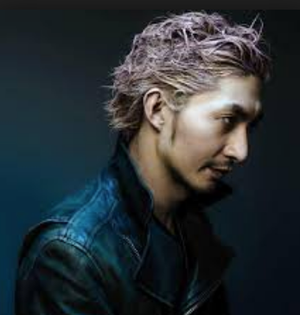 Japanese composer/producer/piano virtuoso. I discovered him through Instagram and immediately was hooked by his sound and how his fingers literally FLY! His interpretations and compositions are absolutely genius! I don't understand how he can come up with the sounds he comes up with on the keys and make them work so perfectly! I've never seen him live (but I will one day!) but if you've seen videos of him playing you would think you were trippin' - no joke! His stage set up is a fort - BIG YUKI is literally surrounded by keyboards, synths and pianos that he jams out on all AT ONCE producing cohesive yet dissonant harmonies! He will play 2 different parts at the same time  - insane coordination!!! Like Robert Glasper who you think is mainly jazz, BIG YUKI is also just as varied in ALL music genres fusing them all into one. He has slow and smooth jams and then the next it will become techno and dance while maintaining a classical soul flavour to it! Please do yourselves a favour and watch this video - you'll know exactly what I mean!
3) Lola Astanova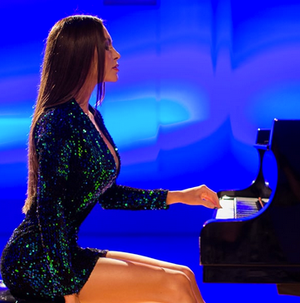 I also discovered Lola through Instagram. Now don't let the visible things fool you - she is no doubt an absolutely gorgeous woman with amazing fashion style but what she also has is insane talent!! She is not the most well-known classical pianist but what I do appreciate about her and what she is known for is her interpretations of already famously known classical pianists such as Chopin, Liszt, Rachmaninoff, etc., her piano transcriptions and of course her visual performances. Have you ever watched the intense pianists and see how their fingers move - I am always hypnotized when I see and hear other musician's interpretations and Lola's fingers literally flows effortlessly across the piano. I also love watching her BTS practice scenes which always sends me into a creative and practice mood for my own music!
When I am feeling down or lose motivation, one of the many ways that I turn to to regain inspiration is to listen and watch videos by these artists. They all unarguably were gifted with absolute talent but what really puts things into perspective for me is how much they PRACTICE! They practice 24/7 and put in so much work! In a previous blog last year I discussed if "Talent is Overrated". It doesn't matter if you have talent but if you're not willing to work hard and to continue to improve, your talent will only take you so far. So Natalia, let's get practicing!