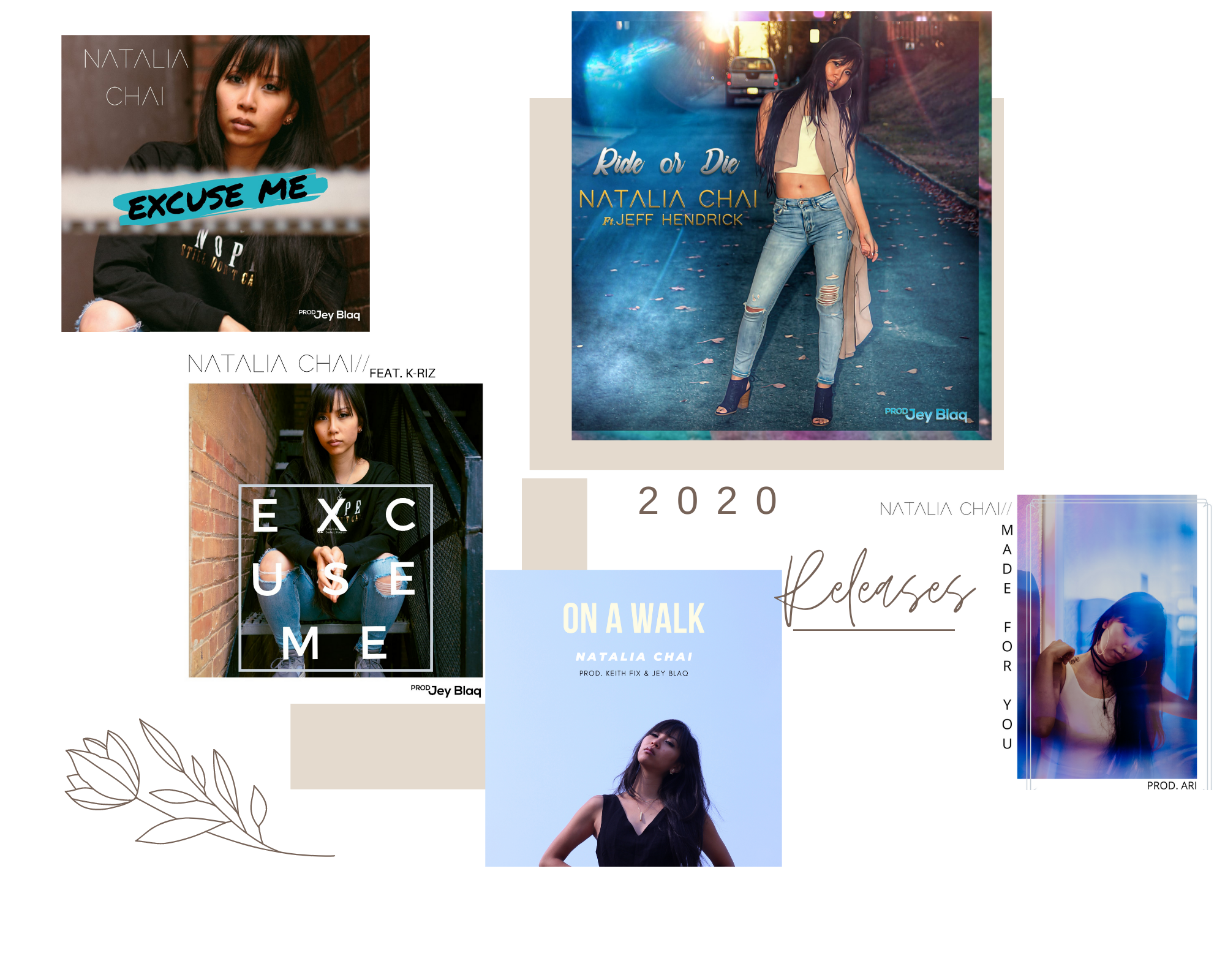 To "reflect" upon something means to think deeply or carefully about. It usually assumes a present tense action on a past occurrence. A prospect is the possibility of some future event occurring. A contradicting title in some ways but one that I feel fits our current situation. This year I have been extremely lucky and grateful to still be able to create, perform virtually, to share, to start and maintain connections. Here is a snap shop of my past year's work and achievements that couldn't have been done without my dream team and most importantly support for YOU!
---
Ride or Die ft. Jeff Hendrick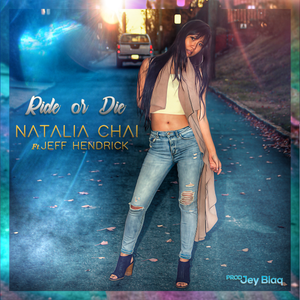 My first single of 2020 after taking a small hiatus to reflect and refocus my goals and vision for what Natalia Chai Music meant to me and what I wanted my brand to portray and stand for. This single also is the "benchmark" and turning point in discovering my TRUE sound going back to an old school 90's R&B vibe reminiscent of Brian McKnight and K-Ci and Jojo. Not to mention also the extreme and honorable talent from Jey Blaq to the one and only local legendary R&B/Soul and saxophonist, Jeff Hendrick who brought this single to the next level. Not long after a heartwarming music video with two more super powers in the YEG scene, Adriel "The Visionary" videographer aka. Strenneth and David aka @thegentleyeti as "The Dancing Man", tops off the mood! Click on the links and photo to enjoy both audio and visual at your leisure!
---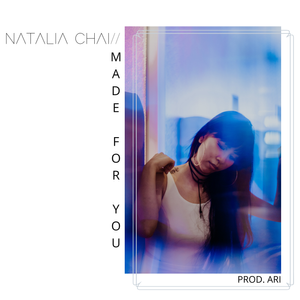 Made for You
Next up I was extremely lucky to have worked with our city's finest pianist, producer and sound engineer aka. Ari @ary_jorge and @arymakesmusic! This was also another benchmark project because Ari was the first to really encourage me to use and discover my "REAL" singing voice. All these years I have been singing incorrectly and was sitting on the false premise that I wasn't allowed to sing with my "speaking voice". Little did I know it was this single that improved my artistry in vocal performance and overall confidence! Thank you Ari for believing in me!
From this single came the next visual where I had the vision of connecting dance and music to create something special that united dancers from literally across the world! Thanks to one of my biggest supporters and friend Reina Gandy who helped link me up with a lot of the dancers you see in the video! During COVID I intended to show that it is possible make new and sustain beautiful connections locally and from all over the world! Check out the video below to see what we had "Made For You".
---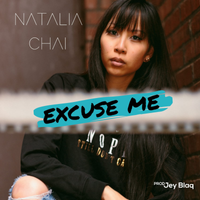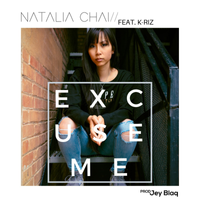 Excuse Me Part 1/ Excuse me ft. K-Riz Part 2
Reunited with Jey Blaq, this was a project that sang my anthem. It was my way of telling the world that I will not conform to the conventions of the world of what I am "supposed" to be doing as an Asian woman at my proud age of 31. In fact I am only just starting and finding my true and real sound and executing my vision as "Natalia Chai Music". Part 1 Jey and I decided that it caters to those who appreciates the musicality of the piano and showcases my piano skills. Part 2 - well it is humbling to have an artist like K-Riz lay down some bars to help conclude my message! Grateful is all I have to say. I couldn't let this one go without a coupling it with a lyric video in collaboration with Adriel once again! If you want to be inspired to believe and go against the grain, the images and video will lead you to inspiration!
---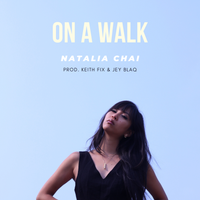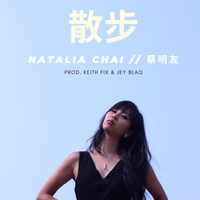 On A Walk / 散步
I had the pleasure of working with another local legend in whom I have learned so much from musically and another individual who believes and supports my dreams, Keith Fix and then we brought it over to Mr. Jey Blaq once again to take it to the platinum level!
2020 appears to be a benchmark for many things with Natalia Chai Music and you are not seeing double! "On A Walk" marks another evolution of my sound that merges R&B and Neosoul, but also my first Chinese single that was meant to bring people together across the globe connecting to both my Canadian and Chinese roots. Sadly, the song and its music video was banned and blocked from my Chinese platforms! Be that as it may, I am still thankful there are other places like YouTube and Spotify and many other streaming platforms that continues to let me stay connected. If you still believe in unity and friendship, please spread the word and share my latest creation with your loved ones and others in your network worldwide! We should not let trivial obstacles stand in the way of meaningful connections!
---
All of this could not have been possible with the team who I worked with and will continue to work with for my future creations and projects! I cannot express my gratitude for such a fine roster of musicians, producers, and creators to help me in my own journey in developing Natalia Chai Music. I ended 2020 with a bang and intend to keep the momentum going strong in 2021! Whatever the future holds no one will know, but what I do know is that there are so many more creations that I am working hard on to show the continuous evolution of Natalia Chai Music. Thank you for all your support and reflecting on my latest projects and I sure hope that you all #stayconnected and stick around as I have more projects coming up in the New Year! Please have yourselves a safe, happy and healthy New Year celebration and I will see you all in 2021!
"smooth. groove. inspire. always believe anything is possible. "