Reinvent. Revitalize. Reignite.
Like a heartless lover, I fear Summer may have left us listless and unsettled. If you're like me, the days are getting more difficult to face; and the nights have become more of a chore to get over and done with before a repeat of the next day's cycle starts again. This is unacceptable and something must change for us to recharge and reboot.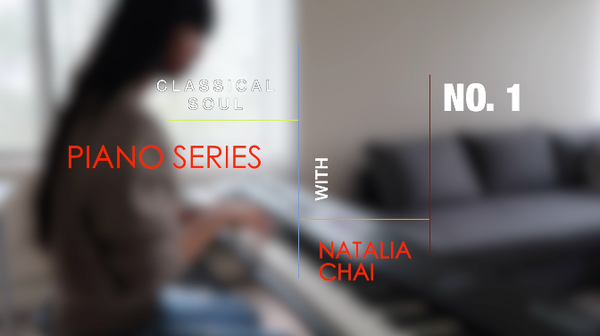 Let my Classical Soul Piano Series help us get through the rut of this seasonal transition. Starting October 5, stay tuned for monthly video clips of my piano pieces where classical meets R&B meets Neosoul and sometimes jazz; Chopin meets KEM and Debussy experimenting with 7ths to 13th chords.
It is classical music reinvented, revitalized and reignited in Natalia Chai style! It is time to give our soul some well-deserved R&R! In a season where nature hibernates, this piano series will bring out creation that breaks rules and restrictions demonstrating that creativity has boundless capacities for innovation and imagination! Let my Classical Soul Piano Series take you there starting in October!