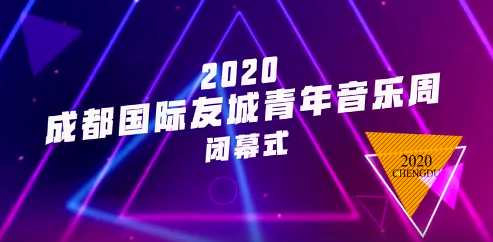 The will to connect and inspire endures between cities that are miles away from each other. They are bound together in music and lyrics so strong that not even a global pandemic can keep them apart. 
The Chengdu International Sister Cities Youth Music Festival is here; and I am honoured to be part of this event again. The annual festival is a celebration of music and the arts with a legacy of over 10 years that attracts more than 500 international artists from over 15 countries. Abandoning all politics and poisoned differences, it has a simple goal to enhance cultural awareness with sister cities across the globe and offers a haven for young artists and musicians from home and abroad to show off their talents in song, dance and whatever art that feeds the soul in perfect harmony. 
It seemed just like yesterday when I traveled halfway across the world to Chengdu, China in 2018; and performed in front of a live audience of over 10,000 strong. To say that it was exhilarating would be an under-statement. Never had I experienced an energy so intense and radiant, that it brought my music to life, ever the more inspired and connected to people. 
Fast forward to 2020, where we are told to stay away from each other if we want to live. I say, while we must do our part to keep our loved ones safe, the show must go on. So while we continue to physically distance away, our Chengdu sister city will give us a virtual platform to share with each other our wealth of melodic smooth grooves we never knew we needed. 
So hold on for another week when I will post my first music performance for this festival. If you've been feeling lost and detached, September 14 will be your time to live the melody with me and be once again connected and inspired. You will not be disappointed…See you soon!
I would also like to give a shout out to my older sister, Natasha Chai who has taken on the role as my "unofficial/official marketing and PR director" for Natalia Chai Music (such as writing this blog!) as I push forward in making my music dreams come true! If anyone of you would like help in marketing your business/brand and would like feedback or persuasive creative writing and ideas to promote your vision to that next level, do NOT hesitate to hit her up!