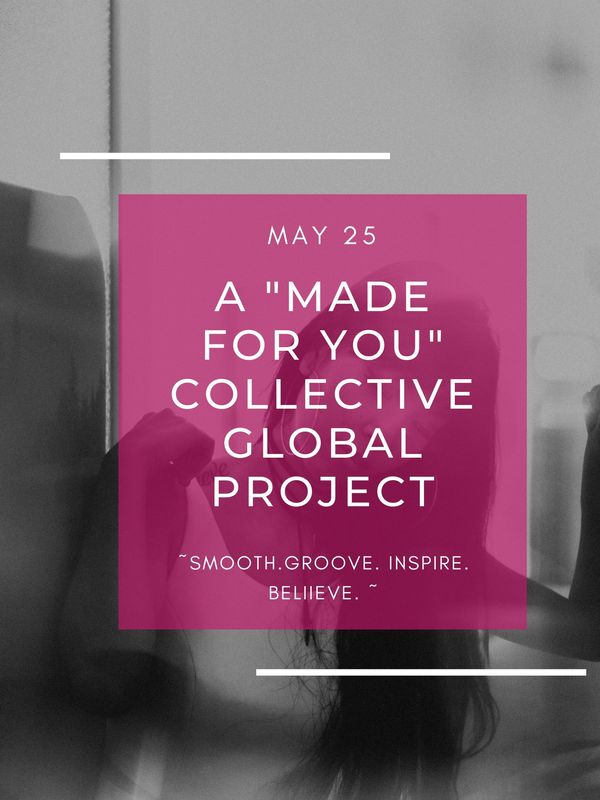 I am extremely excited about this project because: 1) I have had this idea/vision for over 3 years and 2) I never thought I could pull something off like this but it finally came into fruition - in fact it shaped out to be bigger than I had initially planned for. It started off as a local project but then I thought, why not aim and dream bigger? Once I did this project literally became an international, GLOBAL project!
Once upon a time, Natalia Chai was also smooth and groovy in her moves in the local dance scene before academics took over. On the eve of releasing "Made For You" (which is AVAILABLE ON ALL PLATFORMS!) this idea resurfaced from my unconscious and before I knew it I was in ACTION MODE. I contacted every single person who I could think of in and outside of my circles who would hear me out on my crazy project, I did an extensive social media "research" (a more politically correct way of saying 'creeping') to find talent, and last but not least had the selfless help of arguably the world's greatest arts supporter, Reina Gandy who referred many of the artists you will be seeing featured in this project!
VISION & PURPOSE
In our current global circumstance the world needs an artistic escape more than ever. My vision is to demonstrate that creating, connecting and collaborating is possible even during times of isolation by merging two creative mediums together - two communities that already coexists with one another. I hope to boost morale, to spread infectious positivity and to depict an overall message of strength in solidarity. On May 25 in collaboration once again with the talented Adriel aka. @Strenneth, our video will fuse the individual footages of all dancers and dance crews "moving together as one" using my track "Made For You" as the common denominator. In my pitch to these dancers, I asked them to "Make [something] For You" where "YOU" represents our communities and our world. The video depicts hope, inspiration, and the need to acknowledge that in times of separation we are brought together through a sense of community and human connection - and through music, dance and any form of artistic expression.
'Dancing with the stars..'
The REAL stars of this project are the dancers and crews who have selflessly given their time, effort, heart and soul into my crazy project and who believed and saw the vision I had when I approached them with this project! I am forever grateful for their generosity in sharing their talents to create this video! Starting today, everyday leading up to May 25, I will be sharing the amazing and unique stories of each dancer and dance crews in my COLLABORATIONS TAB. Here you will find and learn about their background, how they became the artist they are today, their journeys, their work, craft, projects, workshops, exciting news and more from their past, present to future! You will also find links to their social media handles and contact information so that you can find them, be taken away by their talents and better yet, build new connections and even collaborate! From Edmonton to Toronto, from Venezuela to Vienna, from all corners of the world, we want to show and share something we all "Made For You"!
Please take some time to learn the stories of our "Made For You" Dancers and Dance Crews