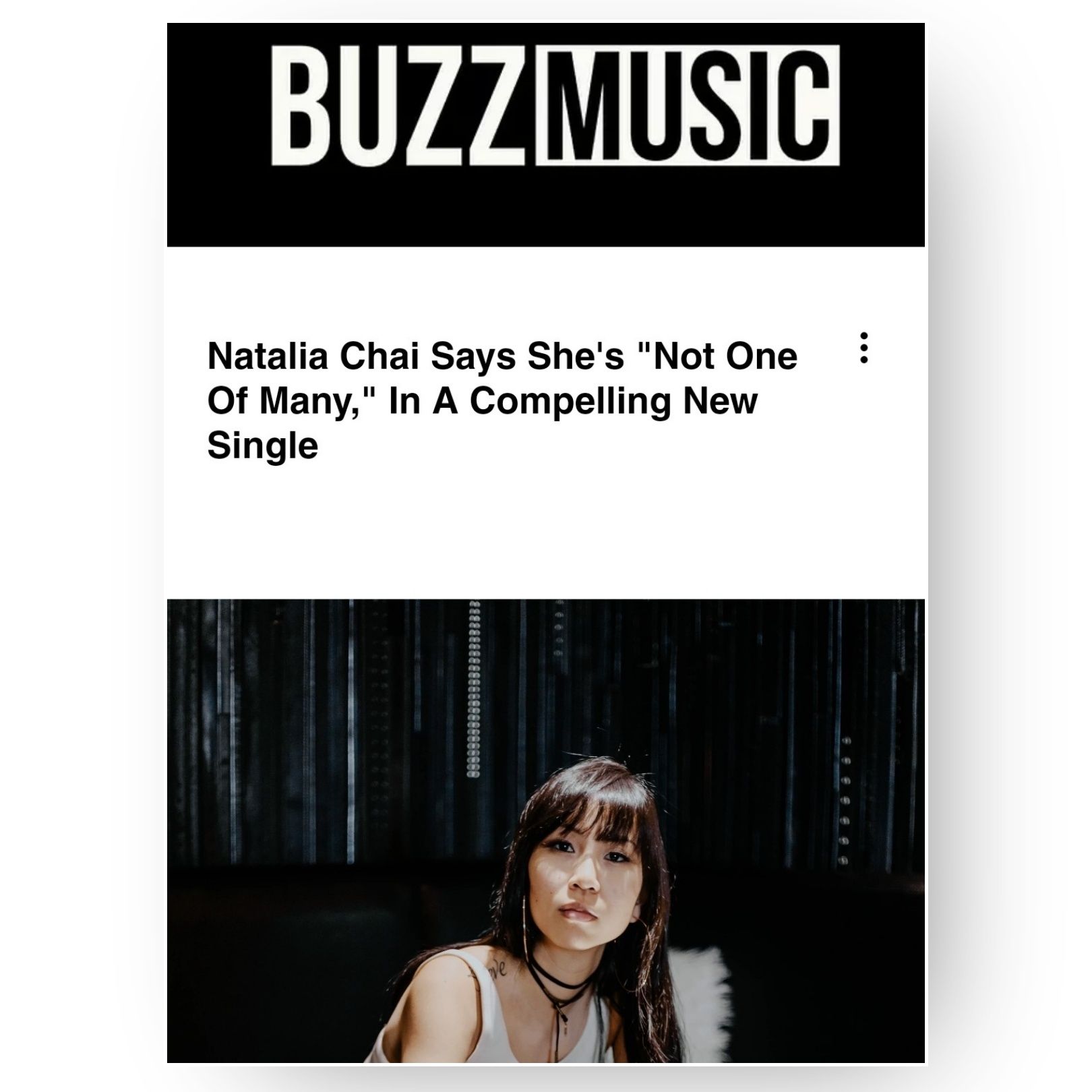 If you haven't heard yet, I released my new single "Not One of Many" this past Friday November 5, 2021. From start to finish this song took almost 3 years and 2 days ago I finally was able to share the fruits with the world. A huge shout out to BuzzMusic, "A Home For Independent Music" who wrote such an amazing and kind review on my latest release.
"Listening to 'Not One Of Many', the song placidly opens with Natalia Chai's warm vocal harmonies alongside a tender piano melody. Once her solo vocal appears on the first verse, Chai jumps into her passionate lyricism while wowing us with her otherworldly vocals. Right off the bat, Natalia Chai offers this engaging and mesmerizing tone that truly brings us to our knees."
~ BuzzMusic ~
Click HERE to read the full article
In addition to the review, learn about the backstory, inspiration and writing process behind my latest in a short interview with BuzzMusic and if you haven't listened to "Not One of Many" yet, make sure to click on the link above and start your Sunday with some smooth, heartfelt R&B!
Yours Truly,
~ N ~