There's nothing more amazing to have a circle of creative individuals who you can depend on and trust to create music with and to learn from! These two gentlemen are no strangers to you if you have followed my journey but it doesn't mean that they don't receive another shout-out and recognition especially when they have witnessed and helped me in my own growth and evolution in my newest creations and my upcoming songs! These two gentlemen I have the honour of calling not only my mentors in the industry but also my friends! Drum roll please....
KEITH FIX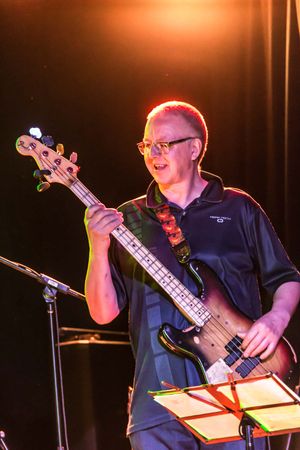 A local legend would be an understatement! I first met Keith at the Station on Jasper open mic jam session in 2019 and the number one thing that stood out was his towering height thumping out some serious bass! He immediately become an integral part of so many other local artists' musical journey, including my own!
Keith is born and raised in Edmonton and has been making music for 40 years as a sideman, musical director, sound man, roadie, supporter and mentor to a lot of the younger music artists. Keith specializes in R&B, funk, gospel, blues, and jazz. He spends most of his time in Edmonton, Vancouver, Seattle, and Dallas, Texas.
I also learn something after each studio session with Keith from life wisdom, music theory, stepping out of my own box when creating to building confidence in my own shoes!
Recording "On A Walk" was the project that laid the foundation for our studio session "flow" and we are currently working on more tracks to share with you all in the near future!
Thank you Keith and extremely grateful as part of my circle!
Jey Blaq & VestEd!Music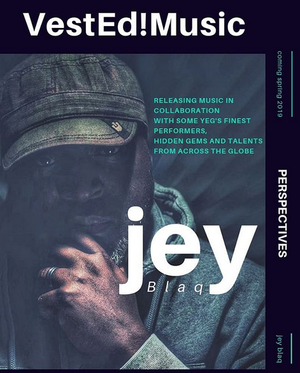 "Music unlocks emotion...and creates memories" - VestEd!Music
There are some things in life that you are thankful for taking the "leap of faith" and that was what I did in 2017 when I received a message from someone who I didn't know asking to collaborate. I am a very cautious individual and did my "research" before getting on board and am I happy that I did because Jey has been from the very beginning of my journey my friend, mentor and supporter!
RnB & HipHop music has been part of the soul of Jey Blaq (Founder & Producer of VestEd!Music) since his days as a youth. We connect over old school music and understand what it means to truly feel. In our projects Jey encourages authenticity and highlights what he calls "The Natalia Chai sound" in my newest creations while ingeniously brings back a hint of nostalgic sound!
​Jey is extremely respected in our local music scene and is inspired by his desire to connect with and inVest young musical creators throughout the Edmonton region - and expanding internationally! If you would like to connect and get to know more about Jey and VestEd!Music link up HERE and your creative world will be changed!
INTERESTING FACT! Jey and Keith works with so many of the same artists in our city (including myself) but never met each other in person till this year! YAY to new connections!
This is only the beginning for all of us....more traction and creations from all of us coming near you! In the mean time please enjoy and check out our newest single "ON A WALK" HERE!
​SUBSCRIBE TO MY MAILING LIST TO #STAYCONNECTED AND FOR FREE CONNECTIONS!