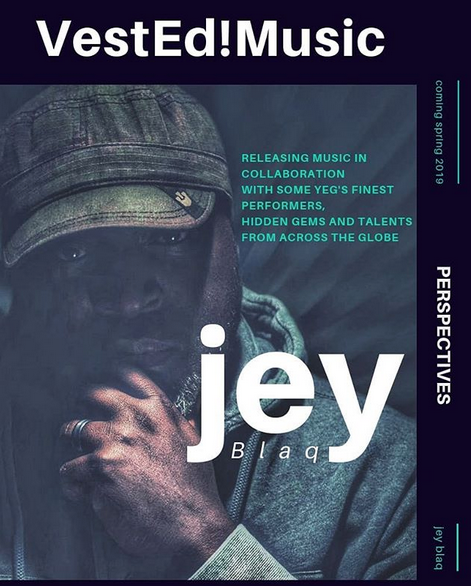 Jey Blaq of VestEd!Music is hands down one of the very few in the local industry who has had my back from day one when we first started working together in 2018. Not only have we fostered a professional relationship but also a relationship that became a friendship with the whole family! I am very grateful and honored to have incredible talent and visionary such as Jey himself to help bring my new focus and new found sound for Natalia Chai Music to life on my newest single to be released February 28,2020. Jey Blaq has a "well rounded sense of the vybes of today and yesteryear". His appreciation for music and creations have caught not only the attention of local Edmonton artists but his collaborations span across the world with "the desire to connect with & and inVest young musical creators". I have the utmost respect for Jey who challenges me to become my highest self both personally and musically. There are many more projects from our collaborations to come this year so please #stayconnected. As Jey Blaq would say:
"Music unlocks emotion...and creates memories" - VestEd!Music
Instagram: @vestedmusicprod
Website: www.vestedmusicprod.com
---

When I first heard about Jeff Hendrick I couldn't believe that he was from Edmonton! This is not to say that we don't have talent here in the city but the style, the vibe and the musicality of Jeff's music and instrumentation easily can be sourced to Chicago and Philadelphia urban R&B roots almost entirely unheard of here in our yellow prairies. Jeff's stage presence "has captured fans both domestically and internationally, and his other talents as a saxophonist and keyboard player have truly made him a unique musical entity". When I wrote "Ride or Die" I immediately knew that Jeff's saxophone and musical gifts will boost the whole vibe of my song. I was so lucky to have such an international talent to be a part of my project!
Instagram: @jeffhendricksoul
Website: www.jeffhendrick.com
I am eternally grateful for these two gentlemen and I hope that you all check out the hype behind these two gentlemen and share some love! Absolutely incredible local talents and if you would like to collaborate with one or both of them, their respective music contacts I have linked up above!