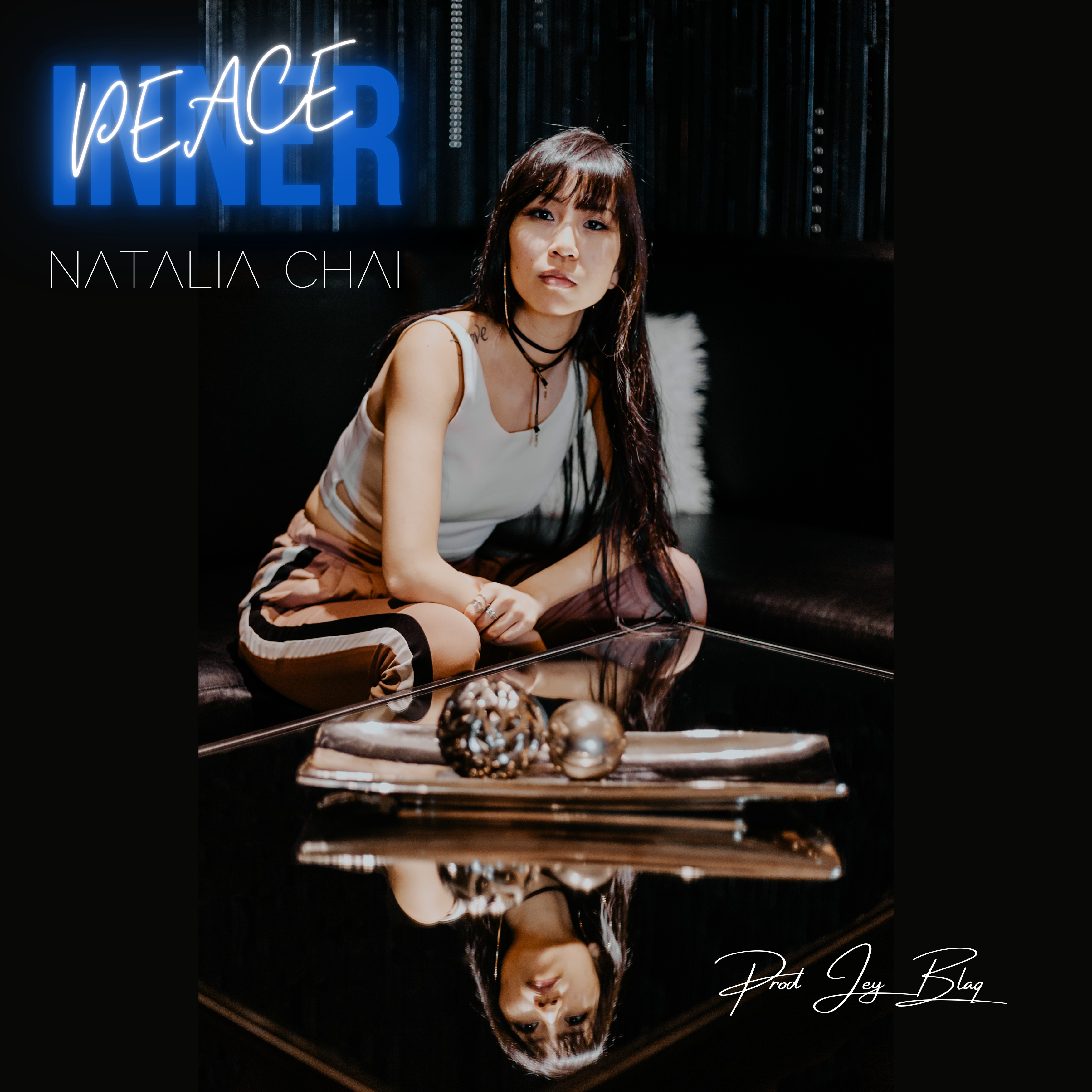 This release has a couple more significance than my other tracks and I am so excited to finally be able to share "Inner Peace" (click to listen!)with you! This song took me 2 & 1/2 years - almost 3 years to complete. Why did it take so long? Reflecting back I think it was a combination of many factors compounded by cycles of creative blocks. But first, what makes this track more "special" than the others? Here's why...
(WAIT - Have you listened to "Inner Peace" yet? CLICK HERE TO EXPERIENCE!)
...this is my first track introducing Natalia Chai Music into the Calgary music scene and carries a message of hope, inspiration and is a diary of my own journey! "Inner Peace" is a reflection of my sound that I have been searching for within the last 4 years and is a true neosoul track. I collaborated exclusively with Jey Blaq once again of VestEd!Music Productions because he understood and knew what sound I was going for and out did my expectations! For those who are familiar with Robert Glasper, this song was highly inspired by his playing which I miraculously channeled if you listen to the piano motif. In addition to the music, the other layer that got me excited about this track is the vocal harmonies that Jey and I found. These harmonies are the ones that you would hear legendary and the original neosoul artists such as Jill Scott, D'Angelo, Erykah Badhu and Maxwell do that took their tracks to the next level...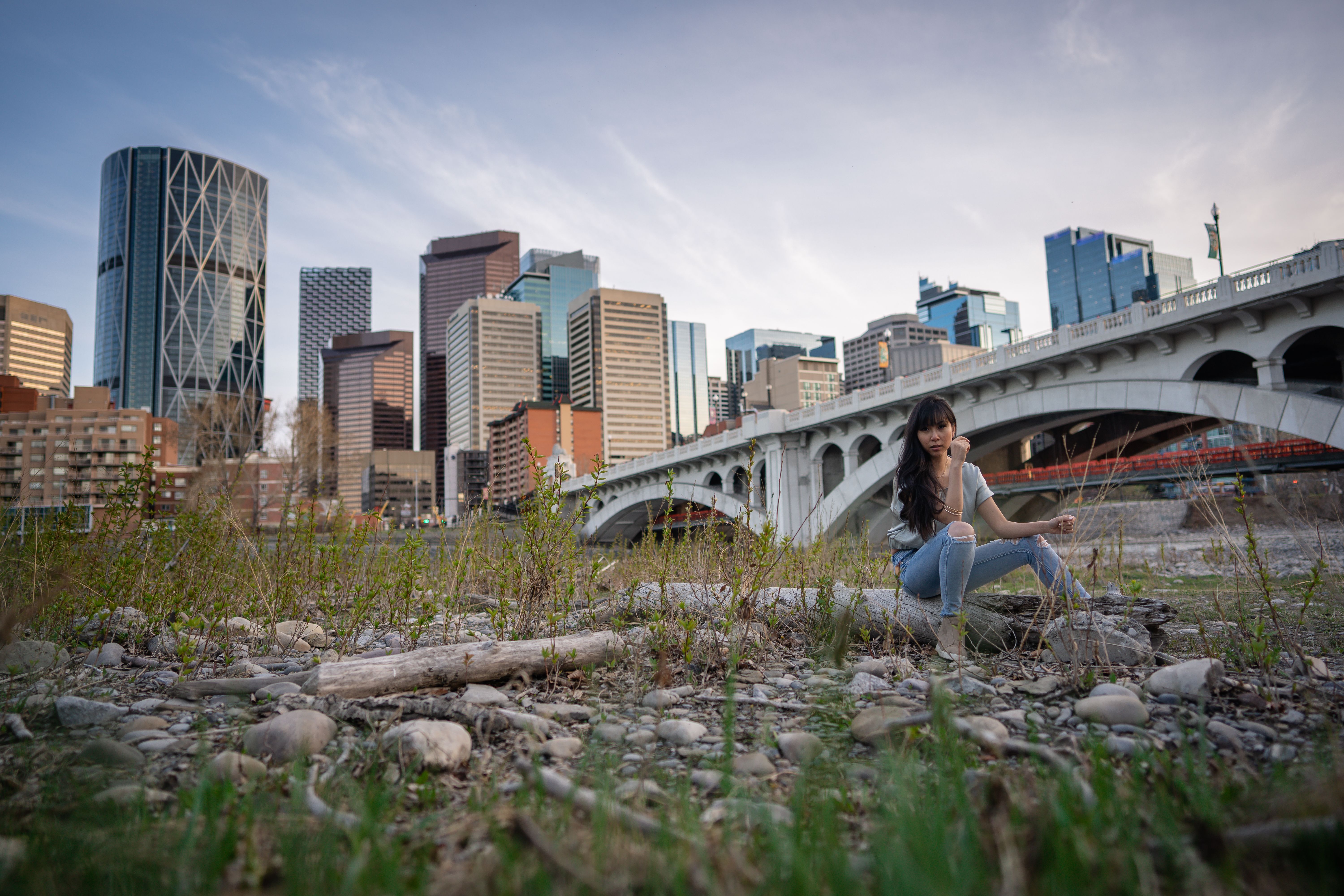 Calgary downtown @schow66
...this track talks about the realities that one will face as they chase after their dreams. This is a road that will be lonely and one that is heavy in solitude. Therefore those who choose this path will need to find strength in their solitude, independence, moments of discouragement especially when faith and belief begins to dissipate. In the first verse I declare that I started this journey not out of fame, money, making a name for myself or even the show. I so very much wanted and wished for all my friends and most importantly my family to be behind me and to support me but it was never like that. I was alone from the begin and to some degree still alone as a one man show today working hard to continue to move forward and build Natalia Chai Music. In time though, as more and more people see your heart and passion in what you are trying to build for yourself and your dream, the right people will want to get behind you such as Jey Blaq and many others who I am very grateful for. At the end of the day regardless of the outcome, knowing that you found the courage to put your whole will into yourself and your passion, you will achieve one of the biggest things in life and that is your "Inner Peace".
Stay tuned for my next week's DOCUMENTARY where I dive a little more deeper into my writing process and story behind "Inner Peace"! I hope this song opens up eyes and hearts to opportunities and goals that you may not have known yet that has the potential to bring your soul  "Inner Peace"! Spread this simple message by inviting your friends and family to listen "Inner Peace" and let's inspire more of our next generation to follow their dreams!
Verse 1 
It's not about the claim to fame, or the show 
It's not about making a name for myself 
Nor is it for the fortune 
Take it from me 
You'll see all the clarity 
Chorus 
It is a lonely road when you start to follow your dreams 
And it's a solitary backload for one to carry 
And when it gets too hard to believe 
Hard to trust that you will achieve 
Remember that this journey will find your true 
Inner Peace 
Verse 2 
How I wish 
Upon a shooting star, 
That I'll go far 
With all of the faith, love and support of the world 
But it's not like that 
I gotta start on my own 
In time I'll grow and build my dream a home 
Chorus x 1 
Bridge 
Chorus x 1 
Outtro 
Inner, inner peace 
And soon I will be alright 
And I will find my bright light 
And I will be so high