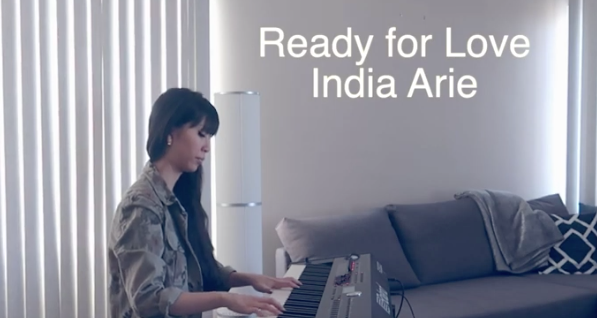 Click HERE/IMAGE to watch my cover!
It is not a new concept when an artist covers another artist's song at a gig, a virtual concert or even just posting a short Instagram story. The songs that we cover tend to be the ones that we resonate highly with whether it is the message being portrayed, the story or the way it makes us feel. Learning how to play another artist's song helps a young and aspiring artist/musician hone in on many skills especially as a songwriter. It also allows the covering artist to add their personal artistic flare and encourages them to make it their own. I've done a few covers myself over the years but it never stops surprising me how much I learn musically, technically and creatively as an artist! Let's explore in depth the importance cover songs can have for artists.
1) Gaining 'Follower-ship' Traction
As a singer-songwriter I want to establish myself as such - a singer AND a songwriter. To me this means I want to write songs that are uniquely "Natalia Chai Music" sounding so that my tracks are easily identified among a series of songs - a great example would be Robert Glasper and PJ Morton. Although this is a great vision for an artist and musician like myself, I often overlooked the importance of doing cover songs especially for an amateur artist. Covering a popular song is not only great practice (next point!) but it will also increase your online exposure via search engine optimization. One of the most universally recognized songs among popular culture is "Hallelujah" that interestingly enough when it was originally written and released by Leonard Cohen in 1984 wasn't a hit, but other artists such as K.D. Lang, Jeff Buckley, Pentatonix and many others brought it into main stream. One of today's greatest cover artists shot to fame on his Youtube and Facebook channel covering and doing mash ups of Top40 and other famous R&B/pop/reggae songs. This is William Singe! 
2) Great Practice!
Coming from a classically trained background, I understand the importance of practice and putting in time and effort. Sometimes practicing the technical side can get boring and we can get pretty isolated. Enjoyment can be lost if we don't find creative ways to apply the scales, chords and techniques. Playing and singing requires a lot of coordination if you think about it! For an artist like myself, I have to learn the chords, the transitions, the embellishments, if and when I want to use the pedal, the timing, the lyrics, the melody and singing in tune! Before I embarked on the songwriting aspect, learning cover songs allows all of these components to come together. As you become more familiar and comfortable with the cover, you can start to "make it your own" and start expressing your individuality as a creator. This will show your growth as a musician!
3) Great EAR Training and Technical Application
This one expands on the previous point. My ear is one of the weakest part of my musical training back in the day. Learning a cover song you must use your ears. Nowadays we are lucky as musicians because we can find chord charts and tutorials at our fingertips! Nevertheless, if you are a real music nerd you would want to dissect the theory behind the chord progressions - I wish I was more like this! I find now that the music I cover I must transpose them down from the original key - because I am a contralto and just started learning how to embrace my low vocal register this exercise challenges me to use my theory education to transpose songs I want to cover even 3 whole tones down! Imagine how my brain stretches to re-learn the chords in the key that I've transposed it to! If I feel like I need more of a challenge (more realistically if I have time!) I do a full production with drums, bass, guitar and back up vocals like this "oldie but goodie" Janet Jackson's "That's The Way Love Goes".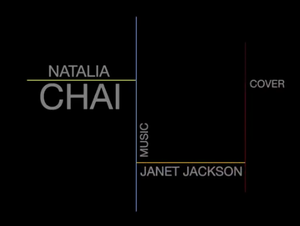 Click on IMAGE/HERE to watch my full production cover!
So you see, learning a cover song combines all of the fundamentals you learn on your instrument. What once seemed boring and at times "too easy" becomes extremely sophisticated skills such as playing in rhythm, navigating your instrument at the same time as you are singing, remembering lyrics and being on pitch!
With this said, you can expect my next post to be a new cover! Stay tuned for my next cover video on August 8 and a subsequent post about how I learn a cover song!