KATHERINE SEMCHUK (Toronto)
~ Dancer. Mover. Instructor. ~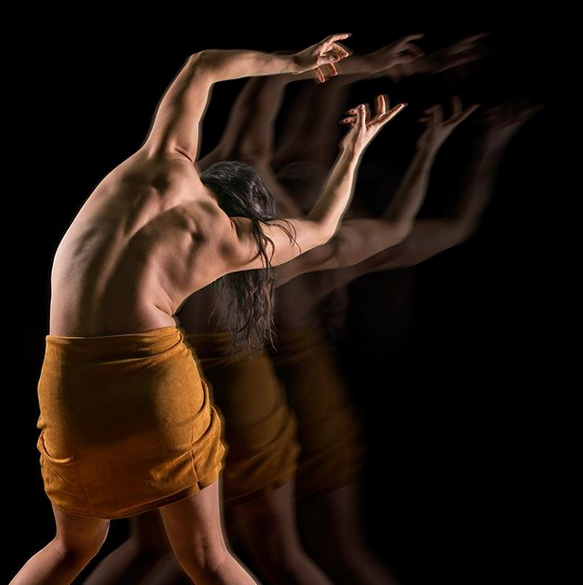 Originally from Edmonton, AB, Katherine developed a passion for contemporary dance at Victoria School of the Arts. She is a graduate of The School of Toronto Dance Theatre where she had the privilege of working with many artists including Kate Alton, Peggy Baker, Robert Desrosiers and James Kudelka. Within the past couple years, her appetite for professional development has brought her to PART's Summer School in Brussels, and intensives with Company 605 and Radical System Art in Vancouver. Katherine has been working in both Toronto and Alberta with Good Women Dance Collective (GWDC), Kaeja D'dance, Kylie Thompson Dance, Meghann Michalsky, Nostos Collectives, Sasha Ivanochko, and Naishi Wang. Most recently, she has performed at Springboard Performance's Fluid Festival, New Dance Horizon's Stream of Dance, Dance Ontario DanceWeekend, Dance: Made in Canada and Art Gallery of Ontario's All Hours. For the 2019/20 season, Katherine is an RBC emerging artist with Peggy Baker Dance Projects. I was really moved by her set - please show her some support by visiting her Instagram @kchuck and VIMEO links!
---
JORDAN JOSEPH MAH (Toronto/Stratford, ON)
~ Artist. Dancer. Actor. Singer. Choreographer ~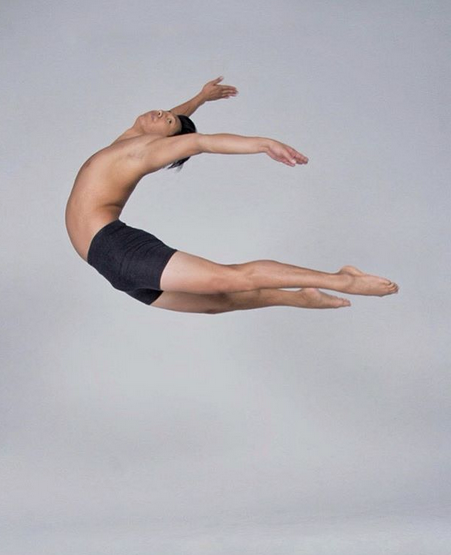 Jordan is like my little brother. Small backstory to how I know Jordan - I went to school with his older sister, Jasmine Mah @questadolcevita in pharmacy school who is one of my best friends and who is an award winning blogger in Italy! Back to Jordan! Jordan Joseph Mah is a Toronto based artist originally from Edmonton, AB. Dancer, Actor, Singer, Director and Choreographer. He currently is performing at the Stratford Shakespeare Festival in his fourth season. Recently he directed, produced and choreographer his first music video for singer/songwriter "Alicia Toner". Jordan will be starting a TWITCH stream soon where he will be sharing his craft with the world. Please give my brother a follow, like and learn about his journey down below on his social media handles! Thank you!
Instagram and TWITCH (TBD) : @djmah5              YOUTUBE: Jordan Mah
---
PROSENJIT GUY KUNDU (INDIA)
~ International Choreographer. Dancer. Actor. Model. ~
Camp Kundu ~ Kundu House Project

Aka Kundu, I met him online via our mutual beautiful friend and you have heard me say her name thousands of time, Reina Gandy! I was actually pretty shocked and humbled that Kundu believed in this vision and was all hands on in supporting this project! "Having danced professionally since 1998, Prosenjit Guy Kundu has been actively involved in the Underground Dance Scene for over 3 decades. Prosenjit, who is of Indian and French descent discovered the art of Hip Hop dancing in 1990 in Virginia, when he was only 15. Two years later at 17, he stumbled upon a D.C. house club by the name of Tracks and fell in love with the energy and flow of House dance. On turning 18, he attended Virginia Commonwealth University in Richmond, Virginia, where he acquired a Bachelor of Fine Arts Degree in Dance and Choreography. By day, he formally trained in the dance forms of Ballet, Modern, Jazz, Tap and African at VCU and by night was pursuing dance styles such as Breakdancing, House, Hip Hop, Popping and Locking at underground clubs. After his schooling, he moved to New York City to fuel his fervor for dance and realise his vision. Prosenjit began teaching at studios throughout Manhattan while simultaneously working as a professional dancer. Today, he continues to perfect his craft as a dancer, his teaching and dancing skills has taken him across the globe to countries like Spain, England, Italy, Netherlands, Germany, France, Denmark, Korea, Taiwan, India, Nepal, Malaysia, Hong Kong, Sri Lanka, Canada and USA."
For an international dance figure of his calibre to support a noname amateur artist like myself says a lot about his character and compassion in supporting all artists of all stages from all walks of life! Check out Kundu's work throughout the years (very impressive!) and what he's got going on now!
Instagram: @kundudance
Youtube Channel: Prosenjit Guy Kundu
Website: https://www.kundudance.com
---
EXTENDING MY HEARTFELT THANKS TO ALL THE DANCERS
STAY TUNED FOR THE FINAL VIDEO THAT WILL SURELY BRING SMILES AND I HOPE TO MAKE YOU ALL FEEL GOOD AND BUST A MOVE!
THE FINALE! MAY 25, 2020