MASANI ST ROSE-TOTH
"Educator. Choreographer. Dancer. Life is what you make it."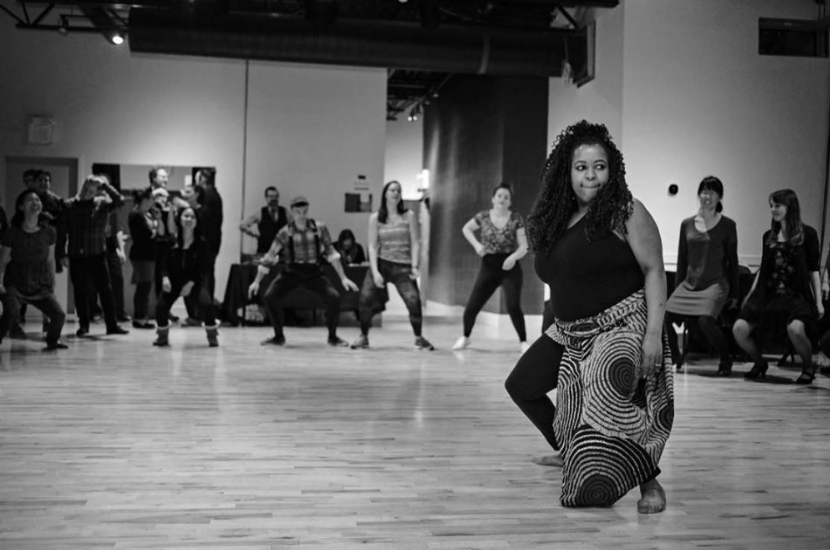 I met Masani last summer at an event called Fresh Air Moment! This beautiful soul is a huge force in our local Caribbean and African dance community such as CariWest Festival, St. Lucia Carnival and 5Artist1Love. Masani Consulting Services have been described by those who have participated in her classes as "[liberating] the soul while exploring movement inspired by West Africa. [Masani] is compassionate, caring and a vibrant dance teacher." Despite the temporary closures, this did not stop Masani from holding regular online classes with her loyal dance family notably at Sugar Swing. In addition, Masani is also a part of a project later this month called Sabali : Patience through breath, movement, drums being held May 31. If you want to learn more about our local Caribbean/African Queen and if you want to VIBE with her, check out her pages to connect with Masani!
Facebook: Masani St Rose-Toth    ~      Facebook Page: Masani Consulting Services            ~          Instagram: @masani1982 and @masaniconsulting
---
ALLISON MASSE
"Healing is movement. Disease is inertia. If you put the body in motion, you will change" - Gabrielle Roth "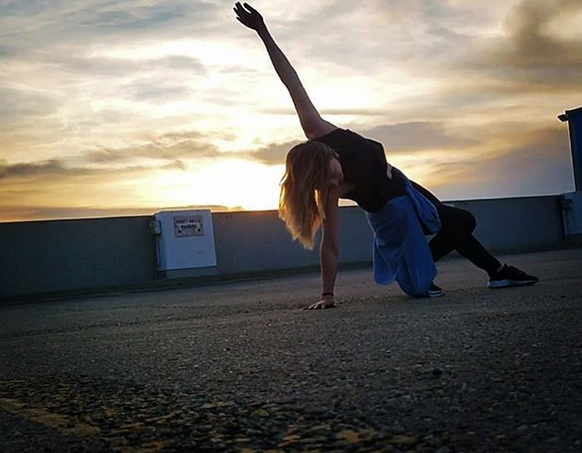 Alli is a contemporary freestyle dancer from Edmonton, with a technical background, and many passions! Her experience with dance and body consciousness evolved from technical dance training into a dynamic and varied interaction with the art. Alli's professional trainings range from workshops at Trinity Laban Conservatoire of Music and Dance in London, training in Dance Movement Therapy (DMT) in Vancouver, studying Laban Movement Analysis in New York, and hip hop and contemporary dance classes across Canada and the United States. Alli spends her free time in the studio coupling learnings from other disciplines including meditation, yoga, fitness, and psychology. Alli also utilizes dance and movement professionally, as a therapeutic tool for her clients on a physical, mental, and emotional level, and is a mental health advocate and ally.
Workshop inquiries: @massive__wellness           ~           Instagram: @almassiv__
---
MARGLEN PHILLIPS ACUNA
" Dance Artist. Pole Lover. Good Vibes Only."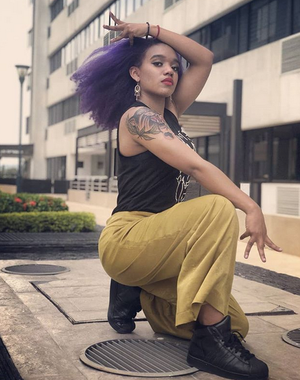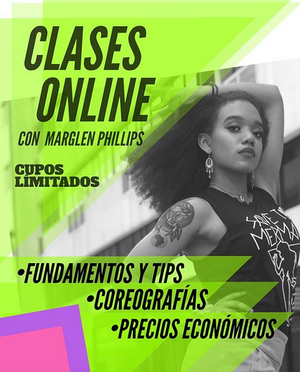 Marglen is originally from Venezuela 🇻🇪 but have been living in Ecuador🇪🇨 for the last 2 years. She has been dancing since the age of 3 with increased interest in the Hip-Hop culture starting in 2011. Over time, Marglen traveled the whole country of Venezuela competing in dance battles and attending talks with great national and international dance legends who shared their experiences and knowledge about the dance community. Although only 20 years old, Marglen is already an established and diverse dancer and artist. She studies and trains in many dance styles that includes HipHop, Popping, Waacking, House, Dancehall, Breaking and Afro styles. Although Marglen rarely merges dance forms, the latest video demonstrates Marglen ingeniously fusing 3 dance styles - waacking, popping and hip-hop. In quarantine times, Marglen maintains her love and passion for dance by self training, sharing her work online as well as teaching classes and enrolling in dance battles online! Please take some time to get acquainted with our Venezuelian dance guru and show some love and support her way!
Instagram: @maarglen_ve
DID YOU KNOW?! All 3 of these wonderful women and new friendships were made possible through one person and her name is Reina Gandy! Reina is arguably the world's greatest supporter of the arts and every artist. Thank you Reina for connecting us all and to allow my vision to come true through music and dance!