HASINI BASNAYAKE
Future climate scientist who loves to dance! Sri Lankan | Bollywood | Latin | Bhangra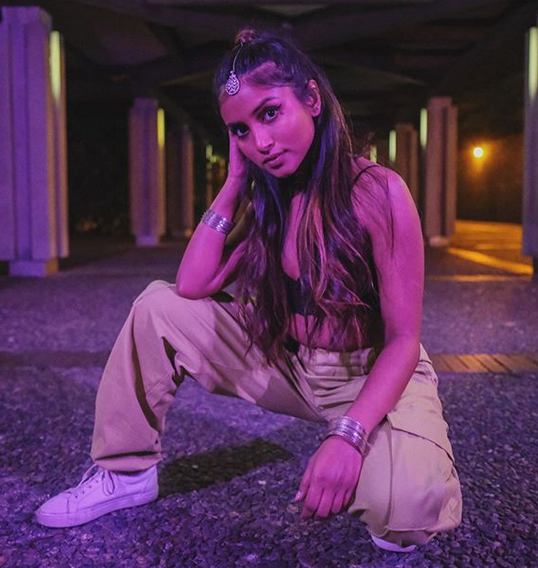 Hasini believes balance is key to a happy life. She learned dance at a very young age, but pursued dance as a form of fitness during her university days. Hasini has been a dance fitness instructor for almost two years, and it has been one of the best choices she has ever made. Apart from being able to share her passion for dance, it helps Hasini create a great study-life balance and add a fun twist to cardio at the gym! Hasini was quick to jump on board with my project and she is an absolute beautiful soul! Share some love with Hasini and check out her dance fitness classes linked up below!
Instagram: @hasinisdancediaries
Upcoming classes: Live bollywood dance fitness classes through ZOOM! 
When: Every Wednesday 6 pm PDT 
Where: https://sfu.zoom.us/j/98673209324?pwd=eEZ1dGtQMkpZSVM3L0VpOXVOTFhxUT09 
Password: BX 
Cost: FREE!
---
KTLco              
                                     The 86 Collective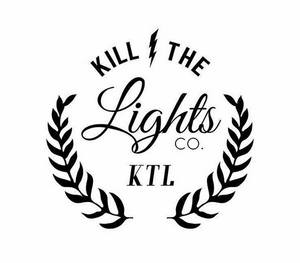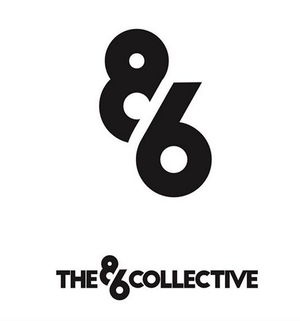 Representing the true West Coast of Canada, please meet the four dancers from Vancouver who will be featured in my project.
Kill The Lights Co." - otherwise known as KTLco or KTL. @ktlco  KTL is a Vancouver urban dance company founded by Ken Yung (@kennonnn) and Shauna Smith (@shaunalynne4), and is ran under the studio Harbour Dance Centre. The company offers intensive mentorship training that focuses on giving individual dancers recognition in the dance industry and helping them to achieve their goals. 
We train vigorously in many sectors, such as stage presence, branding ourselves, how to approach auditors, getting an agent, having guest teachers from all over the world come in, rounding ourselves out as dancers, freestyling, being given the chance to create choreography, teach, and create our own choreography videos. Occasionally, we will perform at events in the lower mainland (none upcoming… yet.) but past events have included "The Main Event" to marriage proposals which garnered over 2.7 million views!
A newer program titled "The 86 Collective" (@the86collective), ran by JP Tarlit (@jptarlit), a pioneer in the Vancouver dance scene. The program focuses on exploring ourselves as dancers and our capabilities, as well as delving into freestyle, grooving, and having a good time all around.
I originally reached out to Julian via Reina Gandy (once again she is absolutely awesome!) who forwarded my project to his friends who came up with an amazing choreographed dance to "Made For You". Courtesy of KTLco's posts, I would love to share the stories of each dancer who you will see featured in my project! Thank you all so much!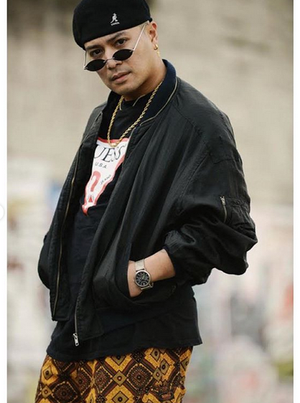 Julian Lucila started dancing at age 12 training in classical and modern ballet under both his parents, Ida Beltran and Jojo Lucila. Julian then continued his formal dance training with the Edmonton School of Ballet, School of Alberta Ballet, and the Banff Centre Festival Dance, training in classical ballet, contemporary, and jazz. Under the mentorship of these dance schools, Julian was chosen to compete internationally in the Cecchetti International Ballet Competition to represent Canada. Julian has also performed with Chameleon Dance Ensemble, and with Chameleon, he was given the opportunity to participate in the Aberdeen International Youth Festival in Scotland as a Canadian representative. ⁣ 
⁣ 
In 2017, Julian then moved to Vancouver, BC and fell in love with the urban contemporary and hip-hop styles. Julian joined Weekend Warriors training program to train under Eric Malapad. This has then propelled him to be part of projects such as Illustrative Society's 'Awaken'. Currently, he is a part of 86 Collective and KTLCo.⁣ 
⁣ 
Julian is a proud immigrant of this country, and he aspires to become a choreographer that contributes to Canada's diverse dance community, while leaving a footprint of his own heritage and experience. ⁣ 
⁣
Email: lucila@ualberta.ca
Instagram: @jlucila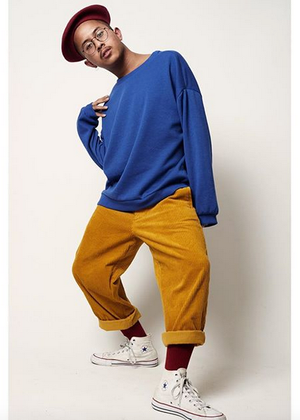 "Jancee" Custodio (Choreographer for "Made For You"), 21, found his love for dance in high school, teaching himself the foundations of Hip Hop online and competing in competitions during his final years in high-school. After graduating, Jancee continues to coach and mentor his old high-school's dance teams - sharing his passion for dance with younger generations. As of last year, he decided to dance more regularly and more seriously and is excited to train with KTL to continue honing his craft! Grateful for the opportunities and lessons he has received so far, Jancee is eager to learn more and more each day with the rest of the company, and looks forward for what is in store for him! 
⁣
Email: janceecustodio@gmail.com
Instagram: @janceecustodio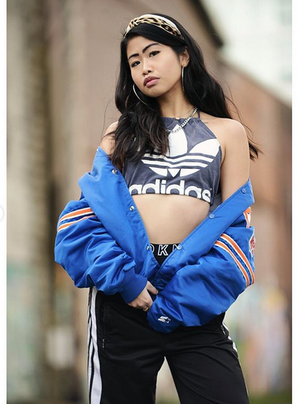 Olivia is an ambitious, bold, aspiring choreographer who began her dance journey in Toronto - where she trained in afro and dancehall styles with Jan 'Snapp' Yalda (@snappahz), Dancehall Donz (@dancehalldonz), Black Stars TO (with @greg.samba, @plantainpercy), Brandon 'Bizzy' Owusu (@bizzyboom), and in street jazz with Oleg Kasynets (@olegkasynets).⁣ 
⁣ 
After moving back to Vancouver, she choreographed and performed with the Weekend Warriors (led by @ericmalapad), in events like @mainevent604. Through her calm and infectious energy, Olivia aims to inspire others through movement and storytelling by producing concept videos, hype choreography, and compelling online content. This year, she is excited to explore new platforms to immerse herself in hip hop through KTL.⁣ 
⁣ 
Outside of dance, Olivia holds a Bachelor of Commerce from the University of British Columbia. Her business-oriented mindset has allowed her to effectively network, develop relationships in the industry, and identify her brand as a creator and performer. She is an advocate for diversity, inclusion, and body positivity - and wants to use dance as a platform to further these values.⁣
Email: liviaboon@gmail.com
Instagram: @oliviaboon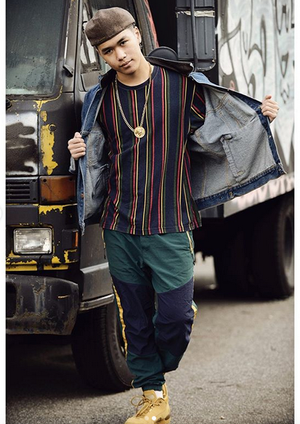 Chris is a positive, driven and passionate dancer who fell in love with the idea of entertaining at an early age. He grew up idolizing pop stars/boybands like Justin Timberlake, Usher, Michael Jackson and 'NSYNC. Through watching countless music videos, award shows and tours/concerts he knew that being on stage was a path he wanted to take. He began to take baby steps into dance by learning Michael Jackson grooves and "viral" dances which eventually brought him to joining a high school dance class. Chris would go to clubs to work on freestyle and performance.⁣ 
⁣ 
Chris has always carried a dance style which mixes stage-like boyband flare with a modern and energetic flavour. Wanting to grow his vocabulary in dance, Chris trained and performed with @weekendwarriorshdc under @ericmalapad's mentorship. Since then, Chris has continued training with various choreographers in Vancouver and Los Angeles, including mentorship programs with @culturallydefined and @illustrativesociety. He is extremely excited to work on becoming a more versatile dancer and pushing himself out of his comfort zone through KTL Co. this year. ⁣ 
⁣ 
Outside of dance, Chris works as a sales recruiter in the IT industry. Through this experience he is able to network, foster relationships and think logistically. Dance has helped him discover a lot about himself and it has positively impacted his professional and personal life. Chris always stays true to himself and strives to push for diversity. He lives with an "anything is possible" mindset and is extremely excited to see where dance takes him.⁣ 
⁣
Email: chris.t.morelos@gmail.com
Instagram: @chrismorelos_