CHRISTAHH AHH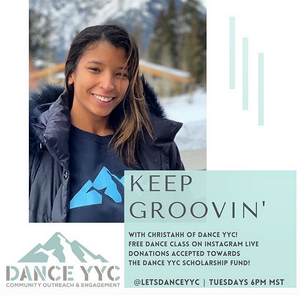 Born in Calgary, Christahh has studied a variety of dance styles and received a Bachelor of Arts degree from the Dance Program at the University of Calgary with a focus on choreography and performance. She has had the privilege of working with a number of artists including music videos and concerts with Yung Dre, opening for Juice Wrld (2019), Big Sean and Fetty Wap (2017), Hayden McHugh and Sabrina Naz at the Obsidian Awards (2016). She has completed two years of the professional training program at Decidedly Jazz Danceworks and dances with a local hip-hop crew, The Tomorrows, under the direction of Lenny Len. Christahh is also the Executive Director and designer for Dance YYC Community Outreach and Engagement Initiative (www.danceyyc.ca) , an online platform providing free organized promotion for the Calgary dance community.Through this initiative she put on the Dance YYC Showcase, a free dance show featuring local collectives and a fundraiser. YYC fam, I know you have a strong dance community and for my friends out there questioning whether or not you still got the moves, hit Christahh up and she will help you find your groove!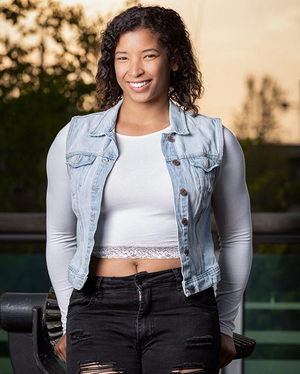 COMING SOON! The Dance YYC Mobile app and launch event (date TBD!) 
Social Media and Contacts: Instagram: @ahhfiddlesticks  @letsdanceyyc  
Website: www.danceyyc.ca 
---
ROXANNE (ROXY) PERICH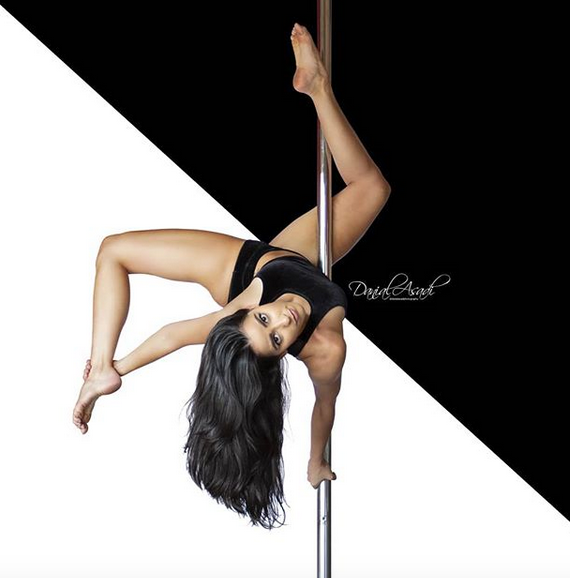 This is Roxy! I met her through a mutual friend named Darren Gee (for those of you who have followed my journey may recognize his name because he helped me take loads of my photos in the past for my #CONNECTED LP and designed my business cards etc).  Roxy is originally from Venezuela and has been living in Canada for 12 years.  She is now a proud Canadian and grateful for all the opportunities this country has given her over the years. Growing up Roxy danced Flamenco and then transitioned to Hip Hop when she moved to Edmonton.  She started her pole journey back in 2017 and since then has become very passionate about the sport.  Roxy is now a pole instructor at Aradia Fitness but she never stops being a student and finds the sport very humbling. Roxy's passions are dancing, singing, hiking, training at the studio and reading. I know right?! How do you look so beautiful, elegant, bawse and strong all at the same time hanging in mid air?! To find out, please share the love and learn more about her journey below! In the meantime, Roxy and I will be getting some post-quarantine ice cream!
Instagram: Pole account: @pole_roxy                ~         Healing account: @roxy_perich                   ~            Facebook: Roxy Perich 
Roxy teaches Pole every Tuesday from 6 to 9 pm  at Aradia Fitness Sherwood Park (The studio is currently closed due to pandemic)
---
EVA & SHAN (VIENNA, AUSTRIA)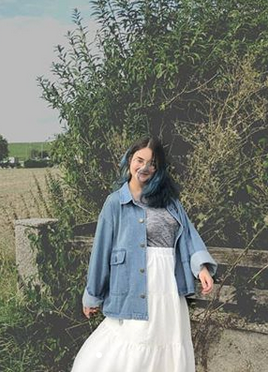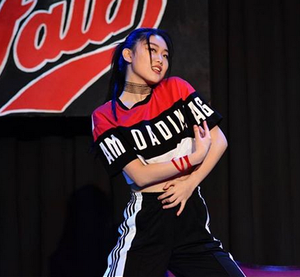 I met Eva and Shan in the summer of 2018 at the Chengdu International Sister Cities Youth Music Festival where I had the once in a lifetime opportunity to share my sound on the international stage in front of the world. Eva and Shan were representing Vienna in a hip-hop dance crew and did they ever bring the heat! It was at our 2nd venue at Dujiangyan 都江堰 where I met these two beautiful ladies and 2 years later, our creative paths are crossing once again! They currently do not have any planned projects this upcoming year but that doesn't mean that you can't get connected with them. I am so grateful that they believed in this project and I believe that we met half way across the world to come back together in another creative form!